You started a new business. You have a great product, and you've figured out who should buy it. Now you're ready to get sales and bring in customers. This is when you decide how to execute a marketing plan. In the old days, that was a lot simpler. Still, there are inexpensive ways to market your stuff, as long as you accept one fact: You're also a media company.
What Do Media Companies Do?

According to Mashable's view point on what media companies usually do, here's what they have to say: Having a "social strategy" isn't enough. And, a "social media strategist" should be everyone in your organization, not just one warm body. Build social into your product from the ground up. Here's how we did it:
Purely visual design, with big images. People love to share big images, and shared images draw eight times as many clicks when compared with simple shared links, in our experience.

Make sharing dead simple. With the new Mashable, we've created something called "microcontent," which drives more precise sharing and curation within an article. We highlight the most interesting nuggets within each story and give readers simple shortcuts to share each. When a friend clicks on the link, the nugget that was originally shared will be highlighted.

Our new Velocity algorithm tells us what's about to go viral. We've built a new tool that measures the virality of content, and predicts which content is about to go viral through predictive modeling. We promote that content in our "The Next Big Thing" column on the homepage (and each channel page), and alongside each article. These social opportunity stories then have the highest chance of being shared by readers. But most importantly, they're the best stuff to read on the site, and we're telling you about it at exactly the right time.
World's Top 10 Most Innovative Media Companies of 2015
1. The Washington Post
For regaining its strength (with a little help from Jeff Bezos). When Amazon CEO Jeff Bezos purchased the Washington Post in 2013 for just $250 million, it wasn't clear whether the tech maven could breathe new life into a 140-year-old print newspaper. But nearly two years later, The Post is thriving. The change has been largely driven by both an infusion of new talent (more than 100 new employees have been hired) and greater focus on the publication's digital presence, including the announcement last fall that the Post's app will come preloaded on Amazon products, and the hiring of 25 engineers to create eye-catching interactive web stories.
Already the newspaper is seeing the positive effects: Just one year after Bezos's purchase, unique monthly visitors to the Post's website increased by 61%, setting an all-time traffic record for the paper.
2. Buzzfeed Video
For making viral video seem easy. For nearly 10 years now, BuzzFeed has set the standard for viral content, boasting user engagement that other web publications can only dream of. Now the site is taking that magic and applying it to video, where it connects to an under-30 audience better than anyone.
When it launched in 2011, the BuzzFeed Video channel featured little more than video versions of its listicles, but in the last year, the channel has taken to producing side-splitting original videos with titles like If Disney Princesses Were Real (23.5 million views and counting) and Things You Do in Video Games That'd Be Creepy If You Did Them in Real Life. The results: 4.6 million subscribers and nearly 2 billion views for BuzzFeed's YouTube channel alone.
3. Livestream.com
For putting live video streaming into the hands of the people. As tensions brewed in Ferguson, Missouri, late last summer following the death of unarmed black teenager Michael Brown, Livestream.com became an invaluable source for live coverage of the protests for those increasingly living without cable television. The site, which allows users to both create and watch livestreams, hosted a channel by Argus Streaming News, an on-the-ground, St. Louis-based live news program.
Thousands tuned in to watch the tension boil over into all-out confrontation, and Livestream found itself functioning as a nationwide middleman. On a more day-to-day basis, the site functions as a platform for live streams from producers like Facebook, The New York Times, and TEDx, but the company is increasingly positioning itself to become the go-to platform for enterprising news hounds working in an increasingly cableless world. As a result, the company has added 67 new jobs since 2010, brought in $25.1 million in revenue in 2013, and continues to launch innovative features like live broadcasting for GoPros.
World's Largest Media Companies of 2015
1. Comcast
is still the country's largest broadband provider and has more than 22 million high-speed Internet customers. With $68.8 billion in sales, $8.4 billion in profits, and $159.3 billion in assets, the media, entertainment and communications company has a market value of $147.8 billion.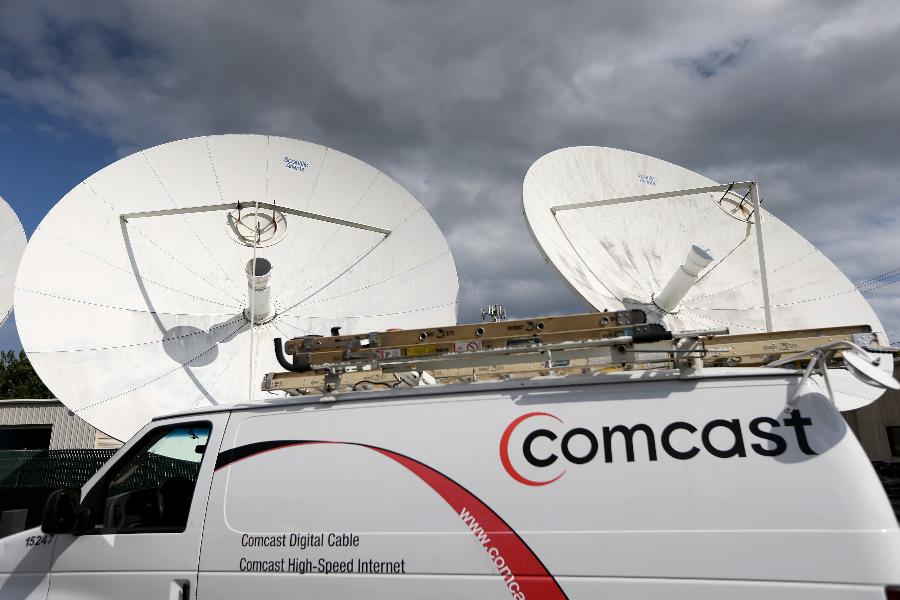 2. Walt Disney
The Walt Disney Co. together with its subsidiaries and affiliates is a diversified international family entertainment and media enterprise. It operates through five business segments: Media Networks, Parks & Resorts, Studio Entertainment, Consumer Products and Interactive Media. The Media Networks segment is comprised of a domestic broadcast television network, television production and distribution operations, domestic television stations, international and domestic cable networks, domestic broadcast radio networks and stations, and publishing and digital operations. More »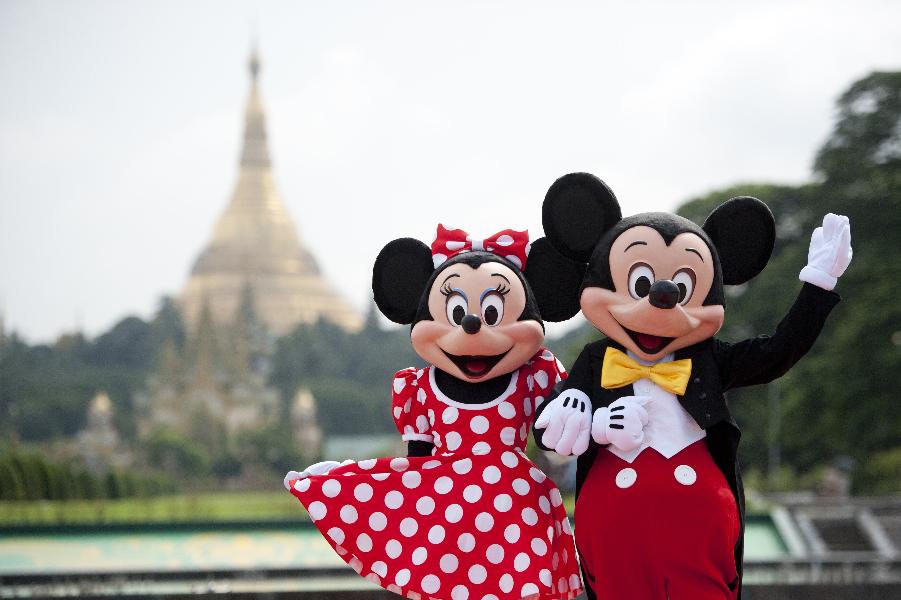 3. Twenty-First Century Fox
Staying in tact at No. 3 from last year's standing is Twenty-First Century Fox , Inc. The corporation that engages in television broadcasting and film production has $32.6 billion in sales, $9.3 billion in profits, and $52.7 billion in assets — giving it a market value of $72.5 billion.
Best Digital Media Companies to work for in 2015
1. Motley Fool is a youthful organization that believes in its mission
Company rating: 4.5

CEO approval: Tom Gardner, 100%
Bottom line: Employees rave about the environment, the people, the benefits, and the culture of the company. They feel pride in their work and respect their "solid leadership." Criticism of the company came as constructive, saying the company could be more organized, but in such a business, a little chaos is expected.
Employee feedback:
"The best parts of working for The Motley Fool are the great people you work with and the amazing culture and benefits, and what rocks is those "Pros" all applies to every employee in every position."
"Motivated, youthful organization with a mission that changes thousands of lives every day. Pride of mission is just as important as pride in a job well done. Thanks to solid leadership, the company is well-positioned and riding high in its sector, with increasing prospects while its competition withers."
Note: If companies had the same rating, we used the CEO rating to determine the winner.
2. Turner Broadcasting has a mentally stimulating environment and is cutting-edge
Company rating: 3.6
CEO approval: Phil Kent, 86%
Bottom line: Most employees love their work environment and the talented people that surround them. Some feel as though moving up in the company however is very political.

Employee feedback:
"You have the chance to work with creative, talented and hardworking professionals. There is great flexibility with work schedule. Management are willing to listen and making improvements in all areas."
"The media and entertainment business is a mentally stimulating environment and Turner strives to be on the cutting edge. I have great opportunities to learn and contribute to this mega-media giant. Great benefits – i.e. medical, dental, health insurance, 401k, vacation time, Summer Fridays, discounted products & services from our advertisers, professional development classes and generous time off for holidays."
Note: If companies had the same rating, we used the CEO rating to determine the winner.